Thanksgiving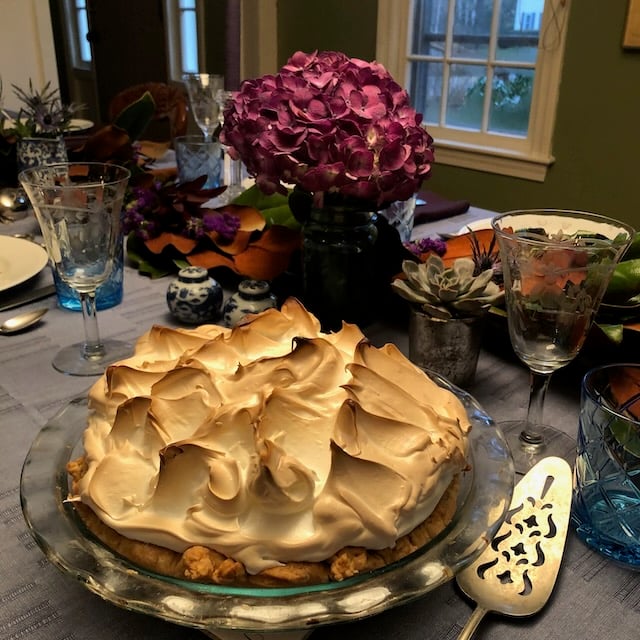 Thanksgiving is my most favorite holiday because it's all about the things most important to me: family, friends and food! In fact, it is my love of family and bringing people together that was the catalyst for starting Blue Bird Mobile Dessert Bar. The name "blue bird" is an homage to my late father, Jack. He adored the bright blue winter skies, and skiing in both New England and at Alta in Utah. Gathering with friends and family for slopeside lunches of bread, cheese and dark chocolate, were some of his favorite moments. He also adored pastries and rich espresso- apple pies, lemon tarts and buttery sugar cookies!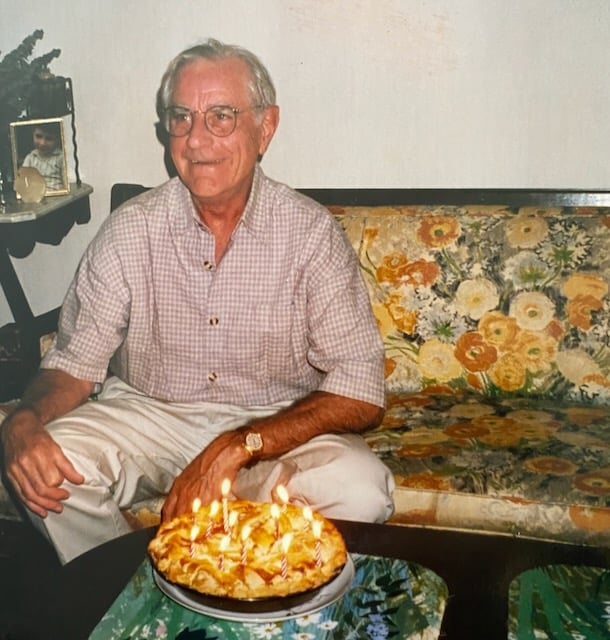 As we all begin to plan our Thanksgiving gatherings for this year, I thought I would put together some easy ideas to make your feast more fun and memorable.
Place Cards
It's fun for both the young and older folks at your dinner to share pictures of themselves when they were young. Gather up photos of everyone ahead of time and make cute place cards with each guest's picture from when they were kids (or for the kids, baby pictures are fun).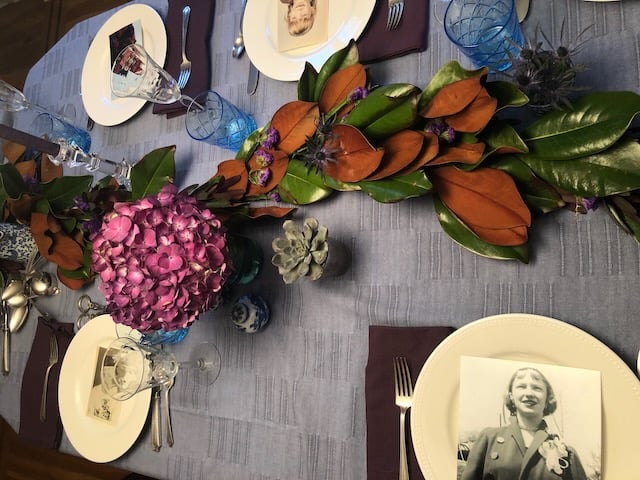 Individual Loaves of Bread for the Thanksgiving Table
Who doesn't want their own cute little loaf of bread on Thanksgiving ? Add in a name tag and a fresh sprig of thyme or rosemary and you have an adorable addition to your Thanksgiving table. See the bottom of this post for my easy Thanksgiving bread recipe. Both Amazon and King Arthur Flour sell disposable paper mini bread pans.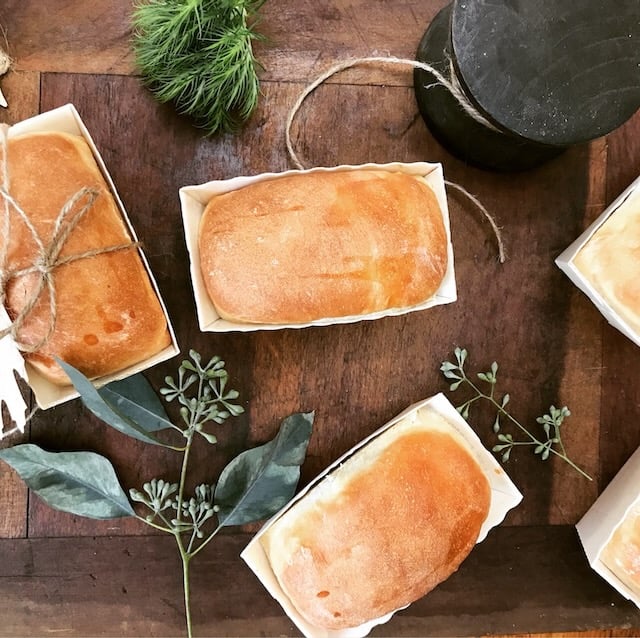 Recipe for Mini Cheese Herb Breads:
Makes 6 mini loaves
Ingredients:
3 ½ cups Flour
⅔ cups Sugar
4 tsp Baking Powder
½ tsp Salt
2 Eggs, beaten
1.5 cups milk
½ cup cooking oil
2 cups shredded Cheddar
½ cup chopped thyme, parsley and oregano
Grease Mini Loaf pans and preheat oven to 400 degrees
Combine flour, sugar, baking powder, salt, chopped herbs and 1 cup cheddar cheese and set aside
Combine eggs, milk and oil
Make a well in flour mixture and place wet mixture into the center
Combine until well blended (it's ok if it's lumpy!)
Pour equally into 6 mini loaf pans
Cover each loaf with remaining cheddar cheese
Bake for about 25 minutes or until tooth pick comes out clean
Tie loaves with string and a sprig of fresh herbs. You could also add a name tag to it as well.
Gold Acorns, Leaves and Pumpkins
I love to spray mini pumpkins, leaves and acorns with gold spray paint. It's an easy and elegant way to spruce up your Thanksgiving tablescape.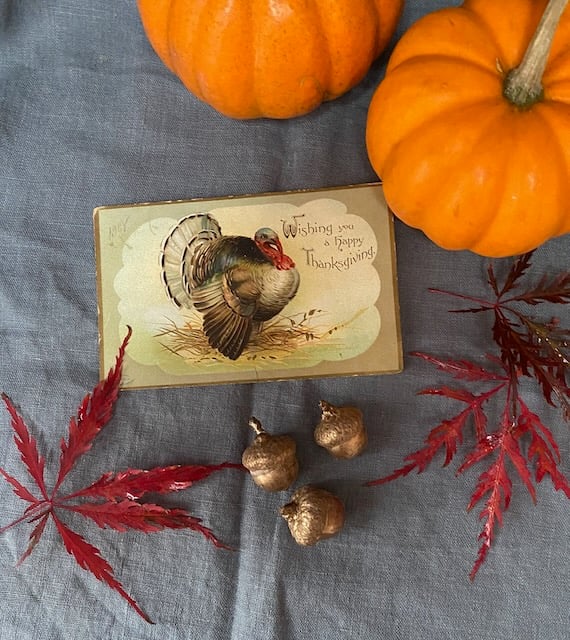 Wishing everyone a wonderful Thanksgiving season and to enjoy time with family and friends.
Blue Bird still has some availability for holiday parties at home or at work. We have a menu of holiday desserts, fun winter lattes and hot chocolates! With the addition of our espresso cart, we can now bring you all the same amazing pastries and coffee but our cart fits perfectly inside homes, office and event spaces. Email shauna@bluebirdmobilebaking.com to learn more.