About Blue Bird Mobile Dessert Bar
Get to know us & our happy, blue camper!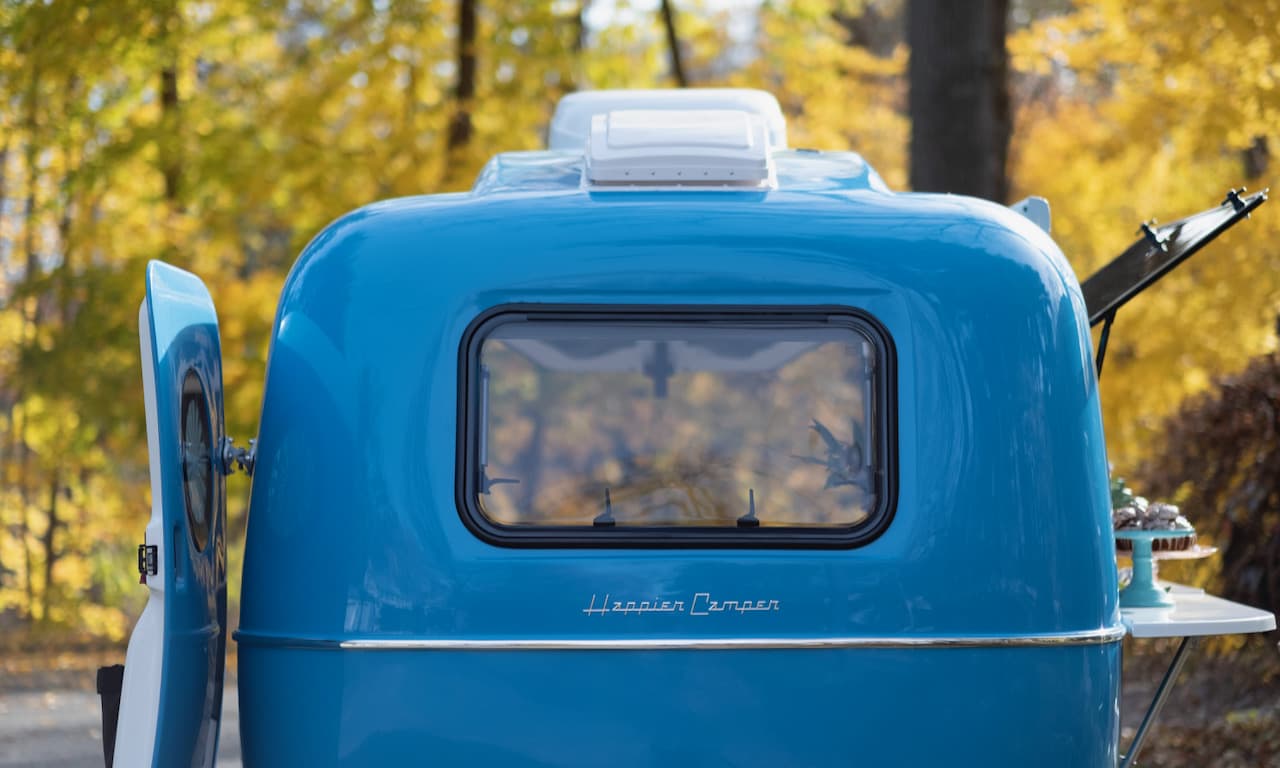 Your event is about so much more than what's on the program
Whether it's a wedding, a corporate event, a celebration, or a reunion, you want your event to be a place where people can gather, connect, and spend time with one another. What better way to foster that than through handpicked and handmade desserts, hand-poured beverages, all wrapped up in a picturesque experience?
It's not just about serving delicious drinks + treats to your guests. It's about creating memories and reminding us just how much fun it it is to experience something new together.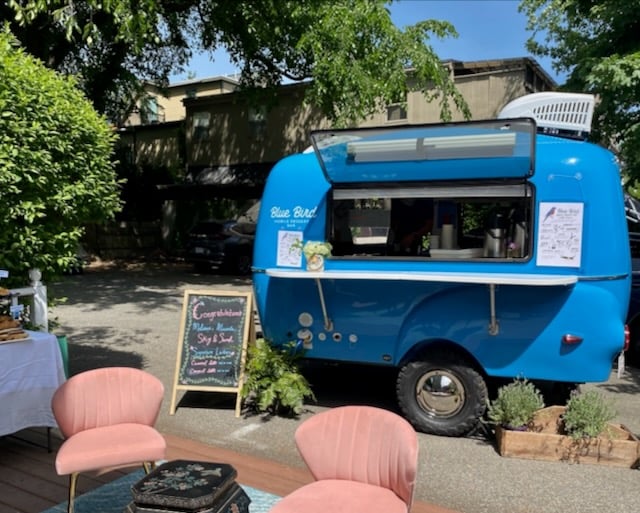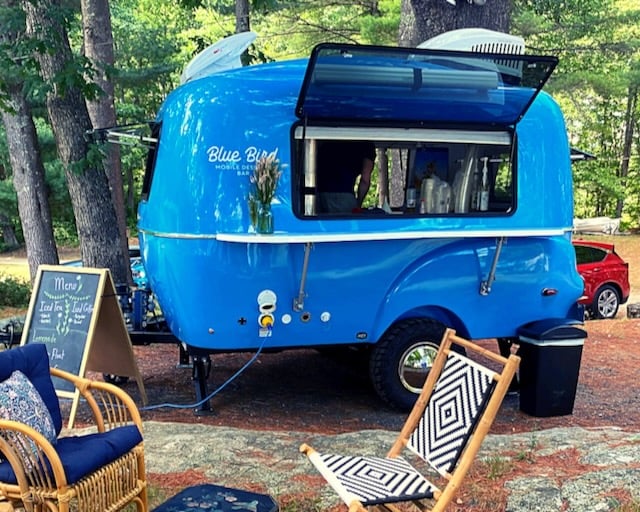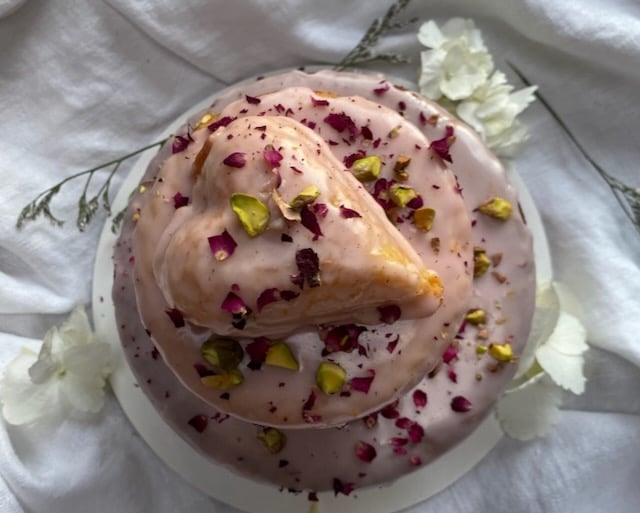 Meet Shauna Hinchen-Joyal
I grew up in a family of cooks and artists where I was encouraged to experiment in the kitchen, plan unique celebrations, and help host my mom's art shows. I especially loved finding the perfect ending to a family dinner or celebration with a specially baked cake or pastry.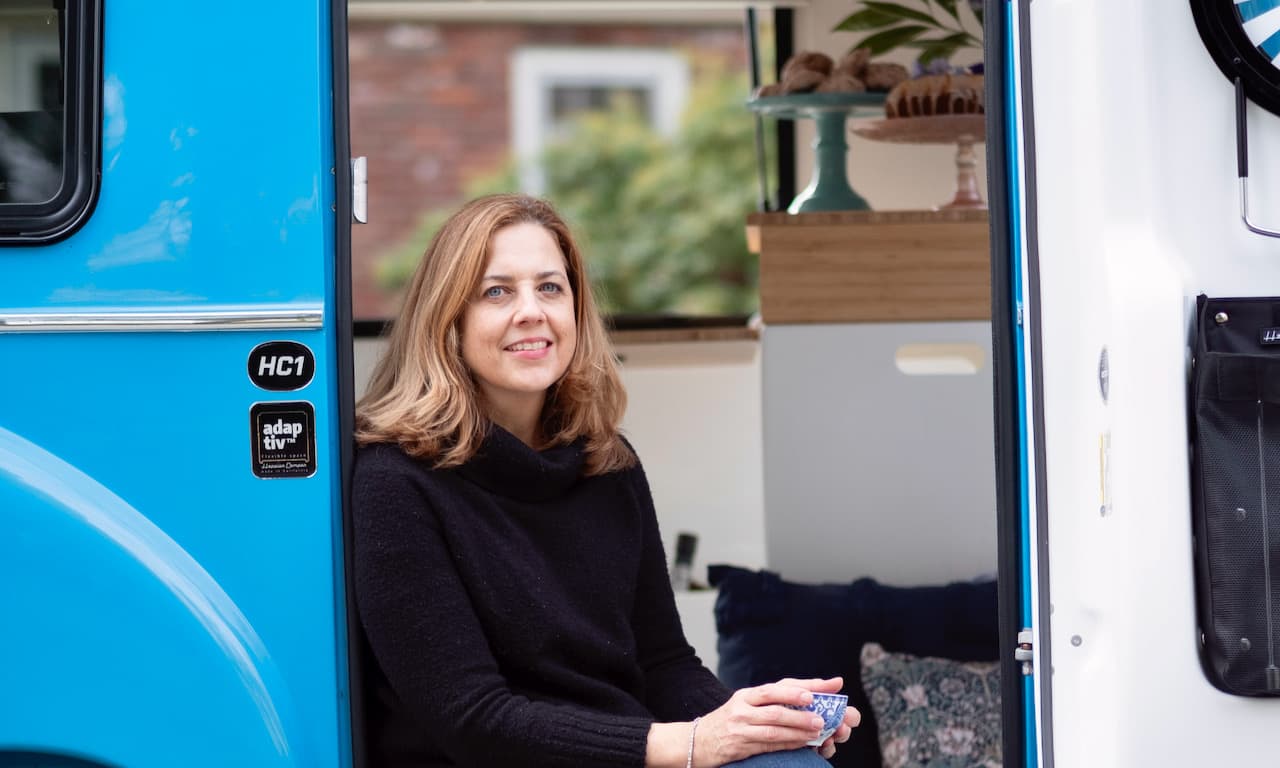 Since then, my passion has taken me all around the country and sparked my love for creating desserts and drinks that people gather around. I studied pastry arts at Johnson and Wales University and have worked in the baking industry for over 20 years.
My husband and partner, Bob, and I have also been trained by expert baristas at Atomic Coffee Roasters. Together, we're proud to serve drinks with their beans. And all of our espresso drinks are made with our gorgeous Italian-made La Marzocco machine for an extra stunning flavor.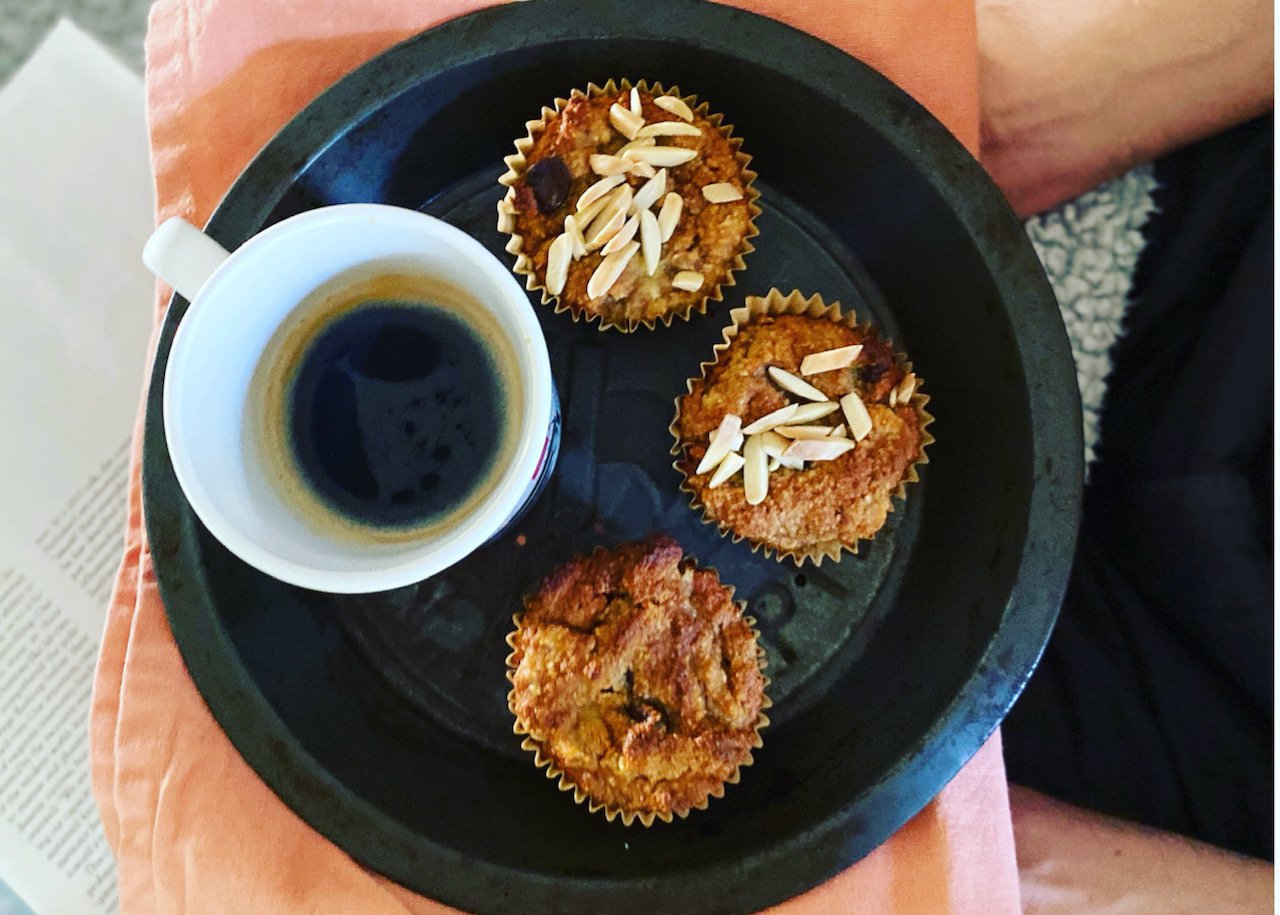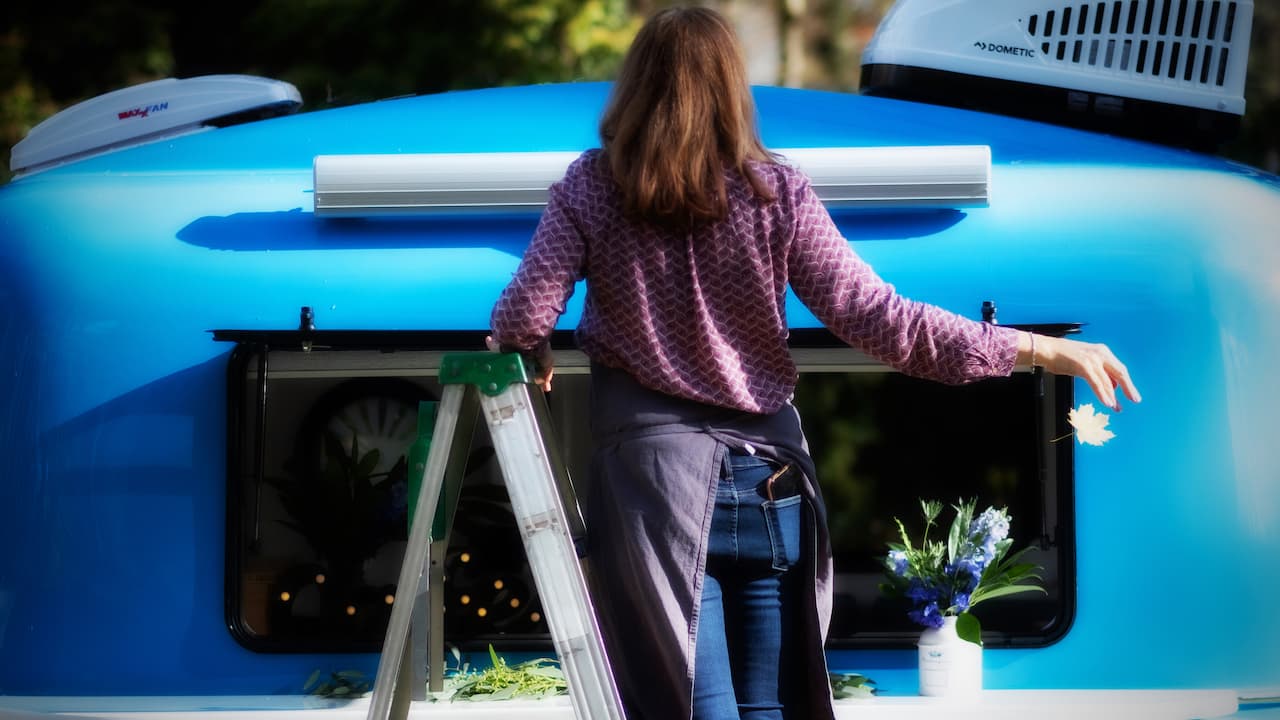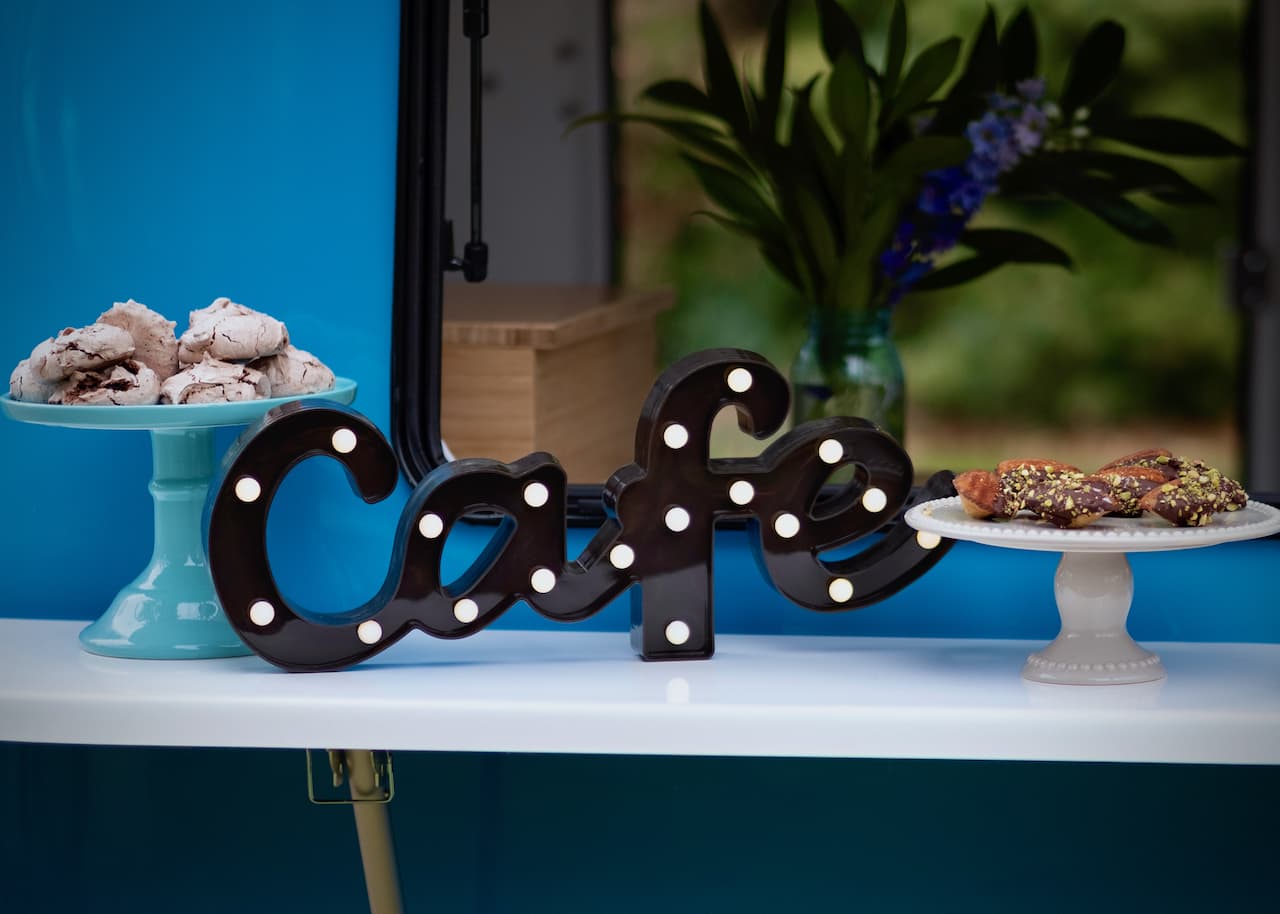 Meet Blue Bird
The Star of the Show (& an Homage to My Childhood)
Blue Bird is our beautiful Mobile Baking Dessert Bar, who's also known by her model name, Happier Camper HC1. She is the first HC1 painted top to bottom in this stunning, unique blue, which reminds me of the many "bluebird days" spent skiing with my dad as a child.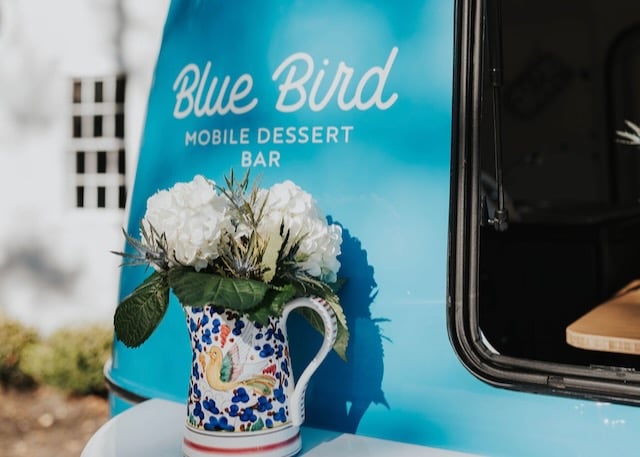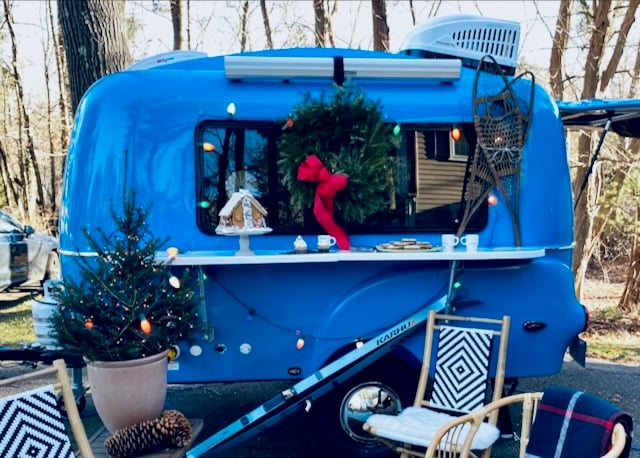 Spot the cute, bright blue camper in and around Boston!
Weddings | Engagement & Bridal Parties | Brunches | Celebrations | & more!
Tag us: @bluebirdmobiledessertbar | #
bluebirdwatching